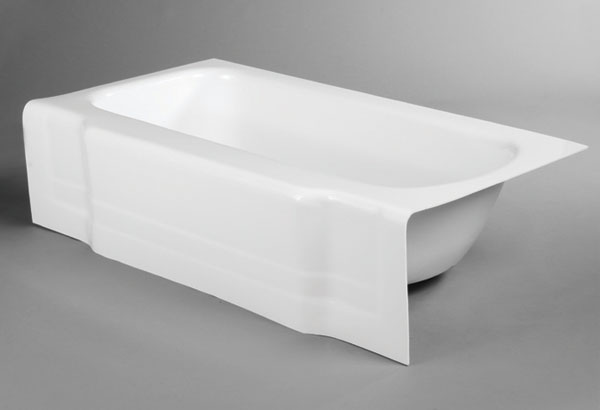 The bathroom is probably the most used room in your house. You rely on it to be dependable, sufficient, and relaxing, but over time it begins to look old and worn. Not many homeowners can afford to gut the entire space and start from scratch. Don't worry. The following tips are inexpensive and will give your bath that much needed update.
Paint
Paint is one of the most affordable and easiest ways to give any room a completely new look. This is especially true in the bathroom. Choose any color that speaks to you. It could be bright and cheerful, rustic and warm, or something totally eye catching. Cover the tub, sink, and toilet as well as the floor before you begin. Look for paints that are advertised as scrubbable because this is certainly a room that takes a beating. You need to plan on two coats for even coverage.
New Fixtures
You may not be able to afford a new sink and tub, but there are ways to spruce up the ones you have. Switch out the faucets for a more modern style. Take it one step further by replacing the mirror and lights above the sink and cover the tub with one of the new bathtub liners available from businesses like American Bath Remodeling. Inc. These little touches will make a huge impact on the over-all look of the room.
Accessories
Complete your bathroom make-over by purchasing new accessories. Buy new towels to coordinate with the new wall color. Add matching accent rugs for warmth and a visually pleasing look. Many home improvement stores carry all kinds of items for bathrooms such as towel bars, soap dispensers, and toothbrush holders that are both functional and attractive. Don't forget the decorative touches either. Candles, wall art, and small accent lamps all add personality to the bathroom.
Once you have painted the bathroom in a new and exciting color, updated or replaced the fixtures, and added the perfect accessories, you'll have a room you will be able to fall in love with all over again. Each tip is fairly inexpensive and something any homeowner can accomplish without a lot of DIY skills.